Blog
Best business New Year's resolutions – hire a copywriter
22nd December 2015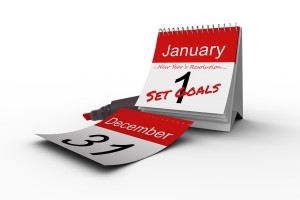 New Year's resolutions. Many of us make them in our personal lives, but how many business owners will be making New Year's resolutions for their businesses?
The New Year is a great time to take stock of what worked well for your business, over the last 12 months, and what mistakes were made along the way. It's also the perfect time to set some New Year's resolutions for the year ahead and decide what you want your business to achieve.
Broadly speaking, I imagine 'I want my business to grow' and 'I want to make more money' would be at the top of your list of priorities.
But these are probably at the top of your list every year.
So what are you going to do differently this year to achieve your goals?
Increase sales?
Promote your business more?
Cut costs?
Improve your website?
Enhance your business profile?
These are just a few things that will help you to achieve your goals. But they involve a lot of work at the same time.
As an entrepreneur, you are already involved in every aspect of your business. You are passionate about your business and do all you can to make it a success. But you are already working all hours, so finding time to take on even more work seems like an impossible task.
So stop trying to do it all yourself.
New Year's resolutions
For 2016 take the pressure off yourself by making one simple New Year's resolution.
Hire a copywriter.
This may not be something that you have considered before, but a professional copywriter can help you achieve your business goals and a lot more besides.
To see how a copywriter can help you and your business, ask yourself if you would benefit from the following:
Save yourself time and worry. Writing marketing material (if it's not something you do every day) takes time, especially when you have other things on the go at the same time. Hiring a copywriter takes this weight off your shoulders, letting you get on with what you do best.
Save money. Sounds counter intuitive I know. But think of it like this.. A professional copywriter will provide effective copy – every time. They will also be able to write much quicker than you, meaning your marketing materials will give a much better (and faster) return on your investment. Plus, you can hire a copywriter as and when you need to, rather than taking on an extra employee on a permanent basis.
Attract customers. Research suggests that you only have 8 seconds to grab your readers' attention. Miss this window, and you've missed an opportunity. Do you have the skill to capture your audience in just 8 seconds?
Fresh perspective. When you're involved in the everyday workings of your business, it can cloud your judgement when it comes to marketing. A copywriter offers an objective viewpoint and can focus on the key areas to draw the attention of your target audience.
Gets results. A professional copywriter knows how to engage your audience. They are able to 'speak' to them as individuals, understand their needs and provide a solution. And, most importantly, they are able to influence them into buying your product or service. Which is the whole point after all.
As a freelance copywriter contact me today for a chat about how I can help you