Website Copywriting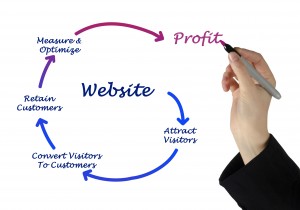 You've worked hard developing your company website. It was a big investment of your time and money.
But is your website working hard for you in return?
I often see websites described as 'shop windows'. But they are so much more than this.
I prefer to think of  a website as your most effective salesperson.
And like a salesperson, it must be able to generate sales.
If yours is not, then you need a copywriter.
Website copywriter Suffolk
There is nothing more off putting than clicking on to a website that reads as if it was copied from a corporate brochure.
No personality. No thought for the reader. No point.
Website copywriting must engage with the reader. It should speak to them as an individual. Acknowledge their needs and provide a clear solution. And most of all, it must result in them buying your product or service.
Fail to connect with your reader and they will head straight for your competitors' website.
Let me help with your next website project and I will make sure that your content:
Is clear and easy to read (short words, sentences, paragraphs – readers love to skim information)
Engages, informs, persuades and convinces
Answers any questions and alleviates concerns
Uses an appropriate tone of voice
Makes your reader commit to your call of action (buy, sign up to your newsletter, call, book an appointment..)
And that's not all.
I will make sure your content is SEO optimised to attract plenty of visitors. It will be well structured to improve usability and to encourage repeat visits.
Contact me today on 07780 002793 and let's make your website work for you