Looking for an Essex Copywriter?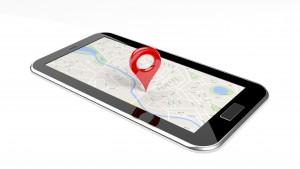 I'm guessing you just searched for 'Essex Copywriter'. And if you're searching for an Essex copywriter, then it's a safe bet that you have a copywriting project that you need a local copywriter to help you with.
Turning to a local supplier is a natural choice. However, with copywriting, it doesn't have to be the only choice.
Technology is a wonderful thing, meaning that communicating remotely, over the phone and by email are more than sufficient to complete most copywriting projects.
Plus, I ask all my clients to complete my Copywriting Brief, to provide me with all the necessary project details.
I say this because I'm a freelance copywriter, not based in Essex, but near Ipswich, Suffolk.
Essex Copywriter
Hi, I'm Nicola and I have 10 years' experience in sales, marketing and copywriting. I've worked in various roles such as business development, B2B & B2C sales, marketing, account management and customer service.
I also have several qualifications under my belt, including a degree in business management with marketing and a copywriting diploma (with distinction).
So whatever format of copywriting you need, whether online or offline, I can produce attractive copy that will be persuasive, creative and will get results.
I am reliable, driven and have great attention to detail. I am passionate about my work and I love what I do. I hope this really shines through in my work and the service that I provide. (I have been told that it does). Your goals are my goals and I will work hard to succeed and get results.
So don't limit the success of your copywriting project, just because you want an Essex copywriter. Cast your net further afield. You might just be glad you did.
Have a look at the copywriting services I offer.
Give me a call on 07780 002793 or contact me via email, and we can discuss your project!